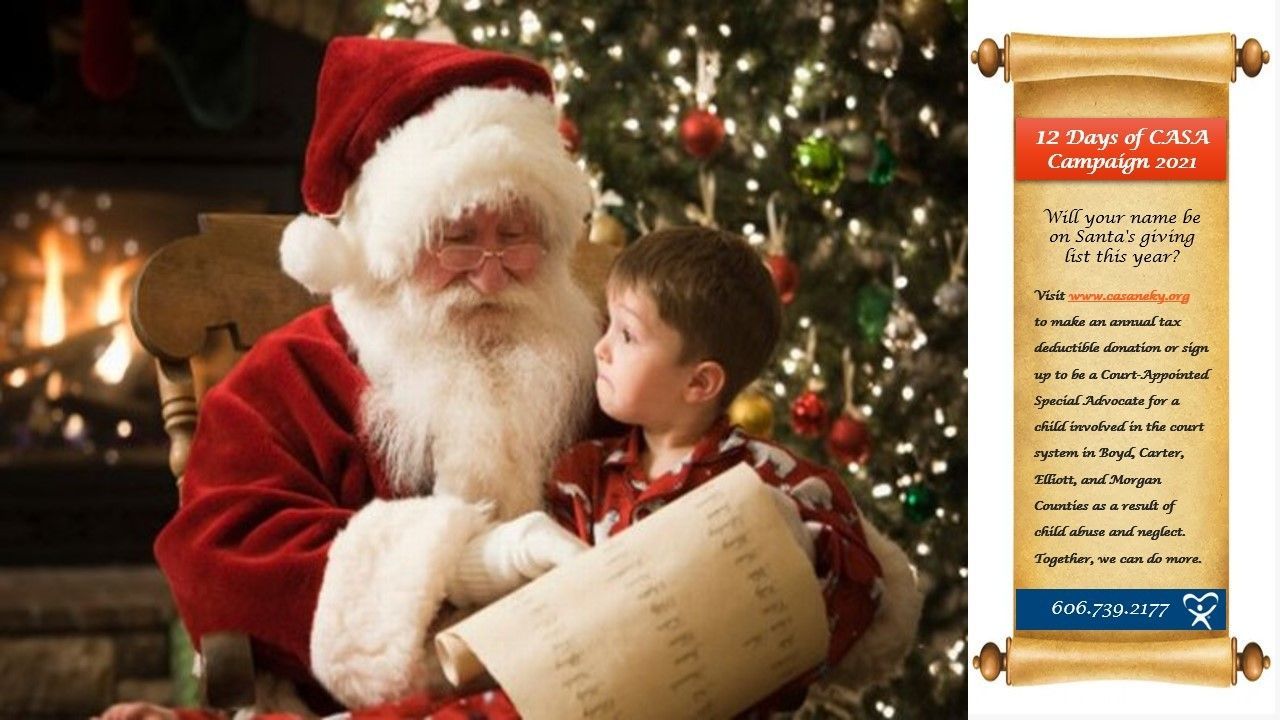 12 Days of CASA Campaign 2021 (December 1-12, 2021)
This event is our end of the year Campaign where we set a goal of raising $12,000 in 12 days - from December 1-12 every year.
We solicit at least one Corporate Sponsor for each day of the Campaign, and we work to match that corporate donation from members of the community. We have been thrilled with the number of Corporate Sponsors as we have ended up with multiple sponsors for each day of the Campaign. Each Corporate Sponsor donates at least $500 for their designated day. To show our appreciation, we acknowledge each Sponsor multiple times on our social media accounts.
We also solicit community members through Facebook, e-mail, phone calls, and through word of mouth. Each individual who makes a donation (of any amount) will also have their name printed on "the list" featured in the results story in The Independent.
Throughout the Campaign, we continuously post thank you acknowledgments to every donor and information about CASA on Facebook. Equally as important as raising funds, we work to raise awareness of our mission. It is our goal to secure both donors and potential advocates for the program.
This event is a great way to make your tax-deductible donations. The Campaign is only successful because of the amazing community support that we receive. We are grateful that we have always met our goal and even tripled it. We will meet and exceed our goals again this year. Together, we can do more!